Residential & Bulk Firewood
Your Source for Residential and Bulk Firewood Sales.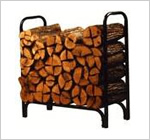 Residential Firewood
Our split firewood is made from 100% hardwoods. You can come and pick it up at our facility or we can deliver it to you. Our firewood is approximately cut to 18″ long. We can also special cut the firewood to any desired length for you. We also have block wood for sale as well. Block wood has no bark on it and comes in different sizes, nothing longer then 20″ in length.
Prices

| | |
| --- | --- |
| Regular Firewood | $65 a ton |
| Special Cut Firewood | $75 a ton |
| Block Wood | $65 a ton |
Please inquire about delivery rates. 3 tons minimum